Our team
Because we have gained a great experience working in leading investment and IT companies, we deeply understand the needs of our clients. And we are always on your side.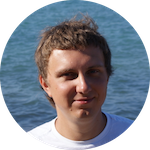 Dmitry Ladoshkin
CEO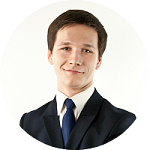 Mikhail Sapenyuk
Head of education center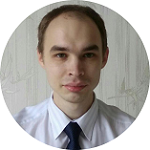 Vlad Koryskev
Head of client support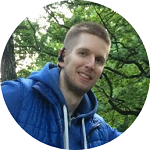 Alex Scherbanov
Front-end developer


Tradematic Timeline
For more than 9 years we have been offering cutting-edge solutions for automated and algorithmic trading.
06.2009
Company's foundation
Headquarters in Moscow, Russia
02.2010
Obtaining the first patent
Our software product was patented by No. 2010611217
09.2010
First public version release
The first version of Tradematic Trader was released
10.2010
First brokerage company partner
First contract was signed with BrokerCreditService
03.2013
Winner @ Startup Sauna
Tradematic became the winner of the European accelerator's competition in Skolkovo
04.2014
iOS and Android apps release
Free iOS and Android apps were released
07.2014
FIX version release
Direct connection to QUIK server was released
2015
Trading solution for BrokerCreditService Ltd.
Ready-made solutions for BCS clients based on algorithmic trading and server execution, with mobile applications for clients
2015
«Stocks Portfolio» solution for VTB
Ready-made solutions for VTB clients based on algorithmic strategies and server execution
2016
«Autopilot» solution for VTB and FinEX
Server-side copytrading solution with a front-end advising features for VTB clients. The solution is based on ETF instruments and server execution
05.2018
Connectors to crypto exchanges
Cryptocurrency trading is now available in Tradematic Trader
03.2019
Certified by Moscow Stock Exchange
Tradematic Trader is certified by Moscow Stock Exchange (MOEX)
07.2019
Connector to Interactive Brokers
Trading at stock exchanges is now available in Tradematic Trader for clients of Interactive Brokers
Please, contact us via email. We will be glad to help you from 9:00 to 19:00 (UTC+3), Monday-Friday.