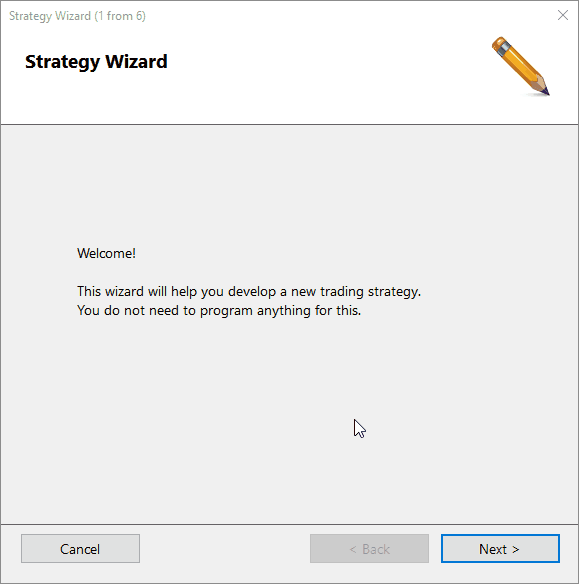 Visual Strategy Builder
Create a trading robot, combining ready-made rules. In this example we open long position at price higher than the simple moving average (SMA) with a period of 9, and we close it after 12 bars.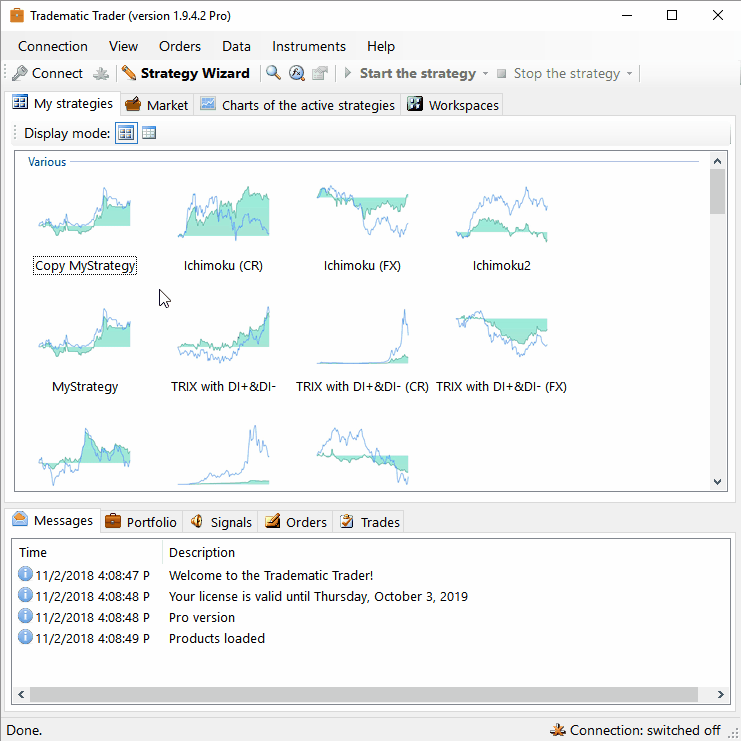 Backtesting on historical data
Backtest on historical data from data-servers. Get the insight just in one click.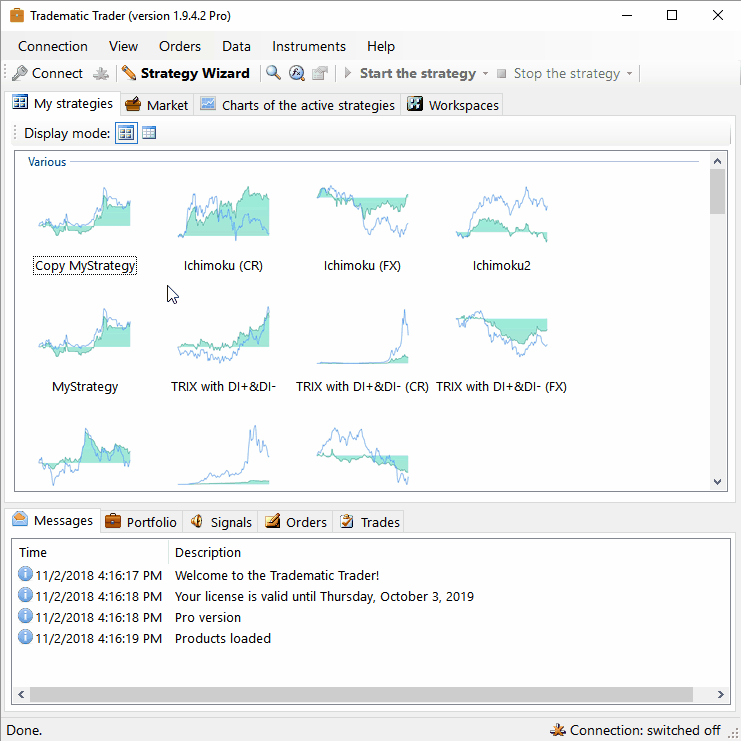 Optimization
Check trading strategy robustness and optimize its parameters.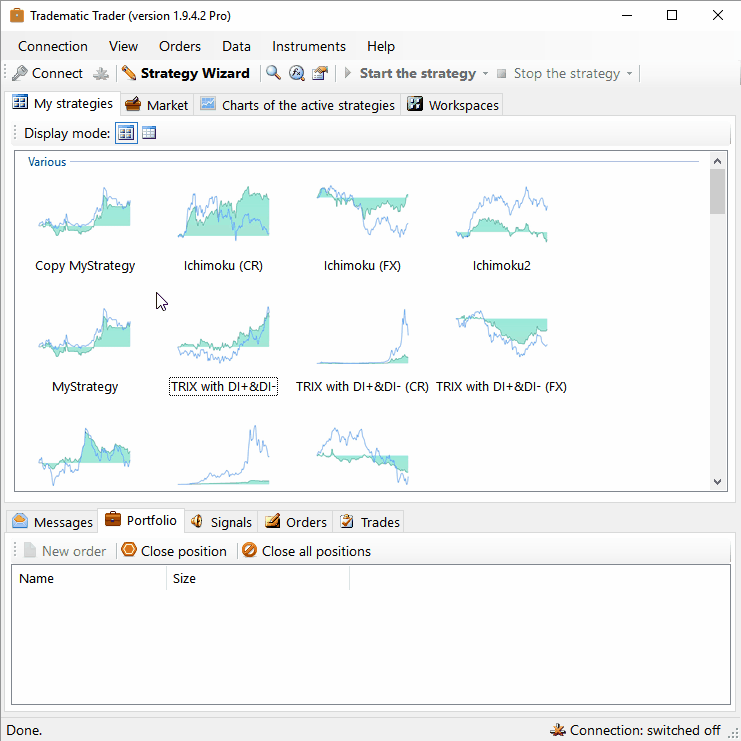 Launch
Here we launch the strategy and synchronize current positions for the strategy with the trading account.